Name: David Bernero
Position: President/Lead Architect
Bio: Dave Bernero started eManagementSystems in 2001. The goal was simply to provide a service that would give any organization the ability to establish an effective web presence, regardless of size or budget. "...Many small organizations felt that this was an area they could not effectively enter, because of either budgetary constraints or lack of necessary technical talent. eManagementSystems was created to help these organizations develop a fully functional online presence that offered all of the features they need, all while keeping their budgets in mind."
Dave is originally from Lubbock, Tx. and now resides in the Austin, TX area. He holds an MBA from Texas State University and a BBA in CIS from Eastern New Mexico University.
Technical Skills: AS/400, SQL Server, MySQL, Citrix, ASP, .NET, PHP, ColdFusion, Microsoft Access, Javascript, VBScript, Visual Basic, and Crystal Reports.
Certifications: MCDBA (Microsoft Certified Database Administrator); CCA (Citrix Certified Administrator), ITIL v3 Foundations, Certified Webmaster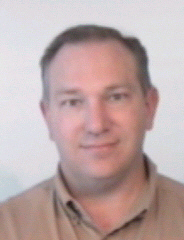 Name: Wayne Weirich
Position: Sr. Systems Analyst
Bio: Wayne Weirich brings many years of experience and leadership to eManagementSystems. He has worked in many environments ranging from legacy IBM System 36/38 to leading edge client/server. Wayne undoubtedly brings the most experience to the organization, which proves to be an invaluable asset when determining complex system integrations and client upgrade paths.
Wayne is originally from Austin, Tx. He holds a BBA from the University of Texas.
Technical Skills: IBM System 36/38, AS/400, SQL Server, Microsoft Access, Visual Basic, and Crystal Reports.