Services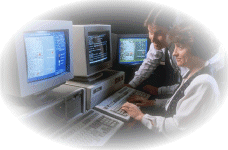 ---
In addition to our informational products, eManagementSystems also offers a host of related web services to help you bring your web presence to life. We even offer web hosting services. This allows us to be there for you through every phase of your online endeavor.

eManagementSystems is not limited to only web design. We are also capable of meeting your development needs in other systems as well. Click here to meet our team of professionals.

Simply contact our sales department with your requirements and a sales consultant will contact you to discuss the possibilites!
---
HTML
ASP
.NET
PHP
Javascript
Java Server Pages
VBscript
CMS configuration and development - WordPress, Joomla, Drupal, custom

Microsoft Access
Microsoft SQL Server
MySQL
DB2/400

RPG/400
COBOL/400
CL/400
Visual Basic
Citrix
Crystal Reports